Don't forget to fill out a new Medical Release form this year! Click the button below to print and fill out. It must be notarized, but we will have one available at the church when you drop your student off for DNOW.
Whoever you are, wherever you're from, you are welcome here.
We are so excited to Welcome our new Student Minister, Matthew Griffitt! Matthew has got a lot of fun things planned for the Fall semester so be sure to come on Sunday mornings and Wednesday nights to stay up to date on everything going on!
We hope that your student will join us!
For questions, contact our Student Minister,
Matthew Griffitt
.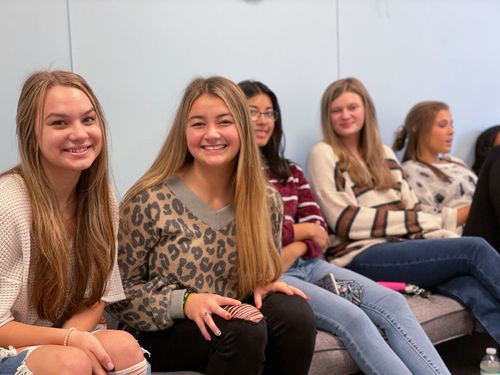 Sunday Mornings we meet in the Outback for Student Growth Groups. We have free breakfast provided by amazing parents and then go over a few announcements for the week. Then we will break up into Growth Groups to discuss the lesson for the day.
Join us for a special Worship service just for Students in the Outback! Matthew will bring a quick message from God's word. After Worship, free pizza! See you there!
Get Connected. Go Deeper.
Our Student Ministry at North River Church is called Overflow and is for students grades 6-12.
The student ministry has programming based around NRC's ministry process of Worship, Grow, and Serve.
There is a student led worship service on Wednesday Nights from 6-7 p.m. with pizza served at 7 PM.
Students are given a chance to Grow at special student ministry Growth Groups. These are offered Sunday Morning during the 10:30 a.m. worship service in the Student Ministry building called "The Outback" (its towards the back of campus). Classes are divided by age and gender. Student's are welcome to attend the 9 a.m. service with their families, or they can sit together in the unofficial student section at the worship services, which is the first 5 rows in the middle section.
Students are given many opportunities to serve both in their worship service and across the church. On top of these ministry opportunities students get a chance to serve in mission work locally and regionally through our mission trips. We also provide students many awesome retreats, camps, and special activities throughout the year and especially during the summer.
2022 Medical Release Form
If you have any questions or concerns, please email
Matthew Griffitt
.
We'd love to hear from you. Fill out the form below to get started.